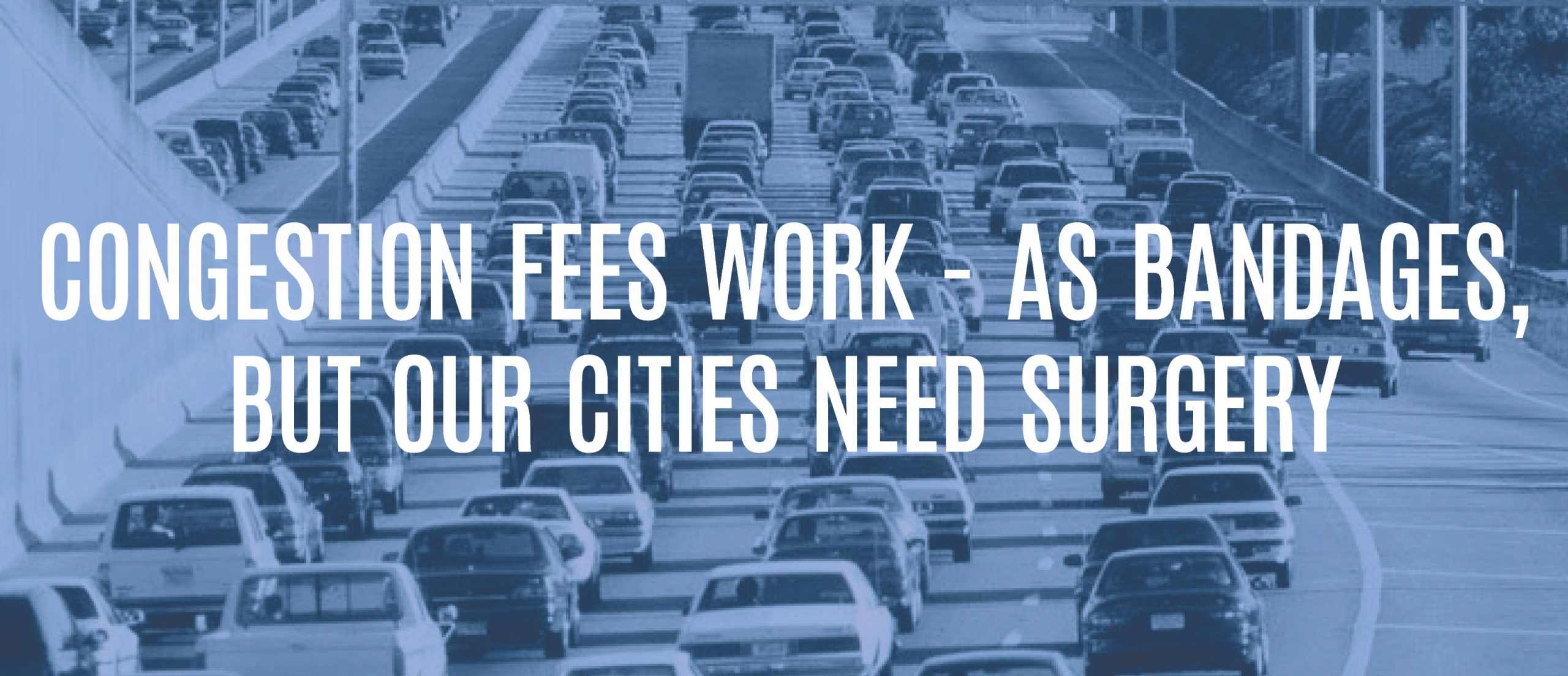 AND HOW THEY COULD IMPROVE OUR TOMORROW
Technology is the cornerstone of the Mobility Revolution, with applications and services that cross the spectrum from software to robotics to artificial intelligence. As time progresses, so does tech.
Don't blink. The technological progression is swift and instant. Come tomorrow—let alone Tomorrowland—the way we use technology to get from Point A to Point B will seem, to us here in today anyway, both easy and integrated.
In the decades to come, how this technology will manifest is anyone's guess. Right now, however, there's no better way to integrate mobility tech and modern lifestyle than by way of mobile apps.
Here are our five favorite.
#1 Spot Angels – Looking Over You
I have a theory that when parking gets a bad rap, parking tickets are usually to blame. Understandable. Nothing ruins your day quite like the sight of a little slip tucked under you wiper blade.
So starts the genesis story of this community-based parking app. SpotAngels was created to help drivers find parking spots and avoid parking tickets. It acts as something in between a GPS and a sticky note, showing users all the nearby parking options, automatically saving parking locations, and pinging drivers with reminders about the chosen spot's parking regulations.
To help users avoid hefty parking tickets, SpotAngels displays parking rules for specific spots just by pressing on it in the app.
Beyond the app itself, SpotAngel's blog is filled with detailed guides and insider tips to parking in the various cities, many of which have the most contested parking environments in the nation.
Widely regarded as the best route-finder, Waze uses agile traffic-avoidance algorithms to help users avoid heavy traffic by illuminating alternative routes. This frequently means sending users down backstreets or side roads in order to avoid gridlock. So, I guess you can say it also doubles as a tour guide.
The genius of the Waze app is that works by collecting user information about current road conditions, hazards, and traffic speeds. Courteous users will even alert the Waze community when there's a police vehicle on the road.
Because Waze is community driven, don't be surprised to get user-submitted notifications during your journey, such as "obstacle on road ahead" or "vehicle on shoulder." You'll also see smiling icons that indicate other users sharing your route. So when you see them, be sure to Way-ve-z.
Our next app is just as convenient, albeit less pun-friendly.
ParkWhiz is an interactive parking-spot finder that lets you scan a Google-Maps like view of available parking, with prices and locations clearly and accurately displayed for all available parking in certain metro areas.
One of the beauties of this app is that users can search for parking in a given area by event. For instance, while en route to their favorite part of town, users can open ParkWhiz and see exactly what shows are scheduled that night, then find the cheapest or most convenient parking near the music or theatre venue of their favorite event.
It's an excellent example of technology integrated with consumer interests. And it's just this sort of interest-driven advancements that are needed in the parking and mobility industry.
#4 Ventra, by Cubic Corporation – Planning, Payment and Public Trans All In One Place.
Cost: Free
The Ventra app is the first of its kind in regional transit apps to allow customers to handle the entire trip management and payment in one place.
One of the coolest features of the app is the ability to view a snapshot of all available transit options in your geographic area, including bikeshare systems and docking hubs. In a few clicks, customers can view route schedules, plan and manage trip, and pay for rides across three transportation systems. To-the-second trackers even let users see where their ride is in real time.
Everyone's journey is different; so is their preferred means of payment. Cubic gets this. Ventra lets riders buy their multi-modal transit tickets with bank cards, Apple Pay, Google Pay, or Samsung Pay.
Not only is Cubic Corporation simplifying the customer's journey with Ventra, it may end up playing an important role in the revitalization of our nation's public transportation system as a whole. Now, and for years to come.
#5 Ace Parking – Easing the Grudge Against Parking Garages
Cost: Free
Parking in congested urban hubs is never fun. It's also never been easier, at least if you are in one of the thirteen major cities supported by Ace Parking's free app.
While Ace Parking is dedicated to pursuing and fine-tuning mobility solutions outside of simply parking, it's mobile app fulfills a trifecta of sticking true to its roots, putting the customer's journey first and foremost, and adopting the time's most effective technology.
Using traditional or voice-enabled search, users can bring up the garage near them or by city, town, or address. The Mark My Car and Find My Car are self-explanatory and help users save both time and humiliation in crowded lots, while users near certain lots can see real-time spot availability.
Newer iterations of the app will allow those who are particularly unlucky with parking spots to reserve and pay for designated spots through a custom parking portal.
"We wanted to develop an app that helps make our customer's parking experience easier in every market Ace operates," explains Jon Gjerset, Ace's CIO.
For the most part, the app achieves this. But users should remember that it's only for Ace Parking garages and lots. But Ace's executive team has put on the table their desire for greater integration and cohesion among private and public parking entities to yet further simplify the way parking fits into the A-to-B journey of each person's day.
If variety is the spice of life, integration is surely the sauce. Customer experience is, of course, the marrow of mobility solutions. So as we develop more integrated transit systems, it would serve us well to integrate mobility technology as well.
For instance, while all of the above apps are truly impressive, they're all disconnected. Because they each operate individually, their data is either restrictive or inaccurate.
In the future, if all mobile apps used common code with integrated information, parking and route data among all apps would be as accurate as possible. Think big picture for a second: this would allow us to take greater strides in reducing congestion while improving customers' journeys. Theoretically, you would never have inter-app discrepancies about traffic conditions or parking availability.
It's an idea worth considering if we're truly committed to turning mobility options into mobility solutions.