Nick Hutsen Named one of NPA's 40 Under 40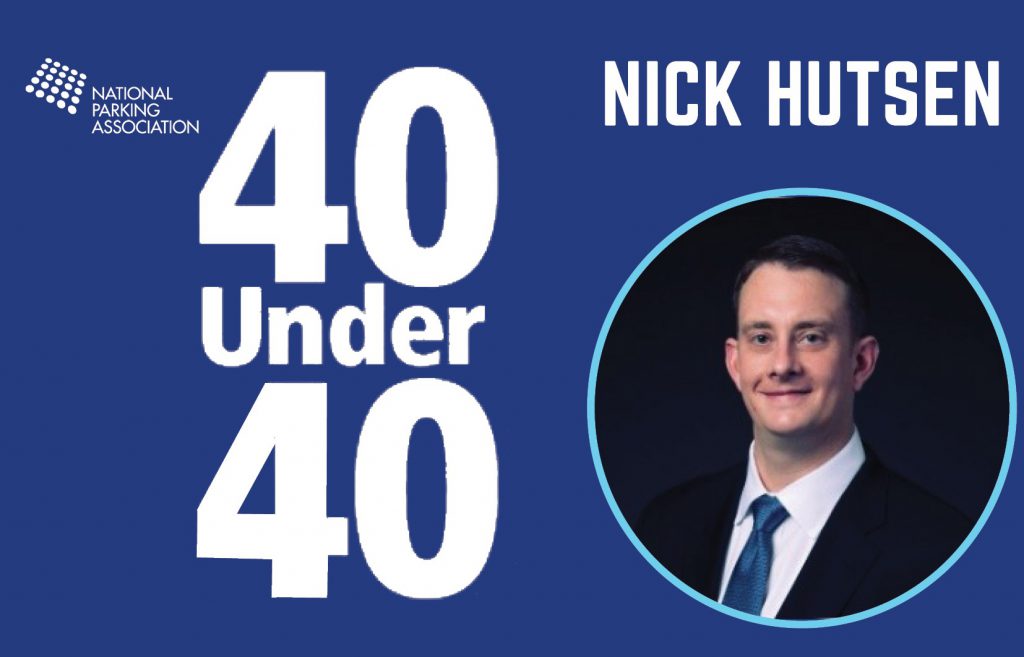 We are proud to announce that ACE team member, Nick Hutsen, has been named as part of the National Parking Association's (NPA) annual 40 Under 40 class for 2019! The 40 Under 40 distinction identifies the parking industry's most influential young management professionals nationwide – and we agree, Nick exemplifies that distinction.
Nick, who has 15 years of industry experience, started his career as a valet at ACE and worked his way up throughout various management roles and today is Vice President, Pacific Northwest. Nick combines his leadership skills with a focus on customer service and attention to detail. Nick strives to provide the highest levels of customer service and financial return for our clients in the industry while ensuring team members feel valued and appreciated. He is responsible for the daily operations of all commercial locations and hotels in the states of Washington and Oregon. Nick leads a team of three area managers, twenty-one senior managers, and six supervisors. Together, his operational team manages the parking operations for nearly 50 prestigious properties throughout the Seattle, Bellevue, and Portland markets.
We congratulate Nick on this recognition and for exemplifying our motto Every Thank You Earned!
Read more about the 2019 40 Under 40 class Click Here