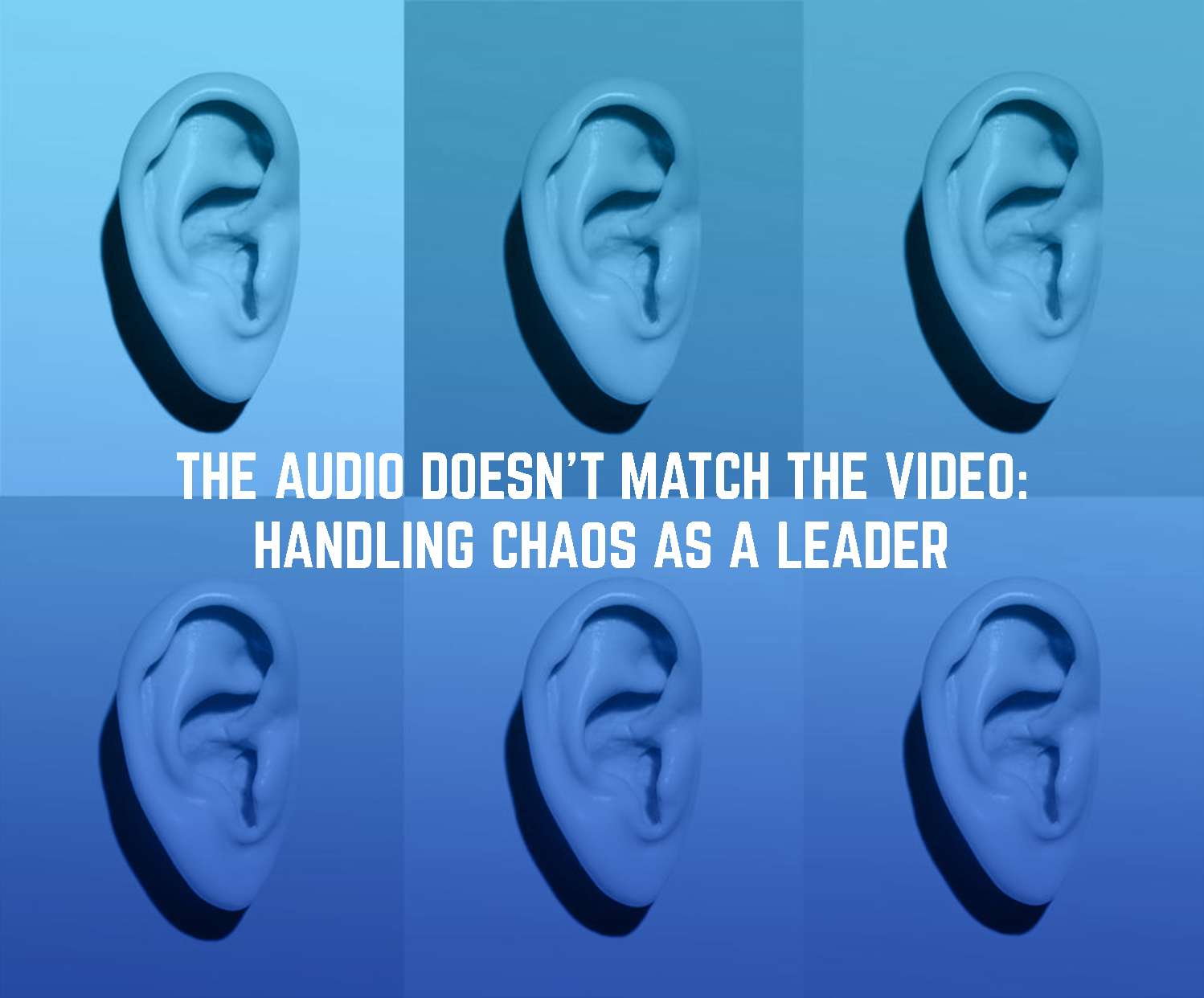 Picture this: Somewhere on the internet, the unthinkable is happening: unfettered conversations occurring with ostensibly no oversight from a central authority. Growth in communication began last year, as society plunged into lockdown, and is a force felt strongest a year later, in the form of an iPhone app. Clubhouse — which has emerged as another "Made in America" social sensation — has single-handedly proven the value of authentic connection with other humans in a matter of weeks.
Now, this isn't a piece about an iPhone app, or what the app creators may love to scribe as a review of the platform. But it is recognition of a spark I feel coming out of the interaction quality this app — and others similar to it — incites among its users. I find it ironic that in a world of chaos and confusion — that feels like the audio not matching up to the video in a terribly dubbed foreign film — an audio-only social ecosystem appears to be powerful enough to bring about a new coherent direction.
"Audio not matching the video" is an idiom that's hardly unique but altogether appropriate for the circumstances business development leaders have been cast. Traditional belief systems are put to the test, and virtually every major topic to hit the news headlines in the past year sparks emotion one way or the other. The exhaustion this causes is of little use to anyone and has resulted in further division among already tenuous relations in the population. At a time when cooperation is needed, it feels easy to find instead an age of censorship.
As prescience would have it, Clubhouse is quickly building energy, like a tsunami of freewheeling thought and fresh perspectives. It's racing ashore to wash away the fatigue and instead infect the minds of millions with unbridled straightforwardness and candor. When coupled with some healthy debate, this seems a promising conduit to access the minds of our contemporaries and connect in meaningful enough ways to solve complex problems that we collectively must reconcile. As a recent New York Times editorial piece by Taylor Lorenz points out, this has a tendency to make people uncomfortable. It's reasonable to be concerned about the general level of abuse that any platform uplifts, but this is truly a perspective that resides in the eyes of the beholder.
Funnily enough, though, maybe our eyes are unwelcome visitors in this audio-only arena. After all, they've deceived us for so long — and are so Zoom-fatigued they lack the culpability to be at fault. Perhaps it is time that the leaders who have a voice to inspire unite to give rise to an age of auditory focus. At ACE, we recognize the gulf between where we need to be with modernization and the point where customers are left behind. The company has its own uncertainties, and as other organizations operating next to or with municipalities understand, local government shortfalls are one of them.
It's critical to keep a close eye on these factors, as they're paramount to the health of our business, our stakeholders and our once thriving urban communities. Our closest partners are even grappling for their own survival, so I can hardly expect relationships to be the well-oiled machine they once were, under these conditions. However, this great company wasn't grown in a vacuum. It required deliberate, genuine and honest connection with stakeholders who all added something along the way to make it what it is — and vice versa.
I'm not claiming answers to the issues of the modern-day, but I do believe there is a methodology worth trying to help sustain and even grow your business — as well as to help mitigate the sense of chaos and confusion many are experiencing.
To start, intuition is a key to resiliency. ACE has been brilliantly resilient over the years because of the team's ability to act on intuition. This is fueled by human involvement, creativity and motivation — things that seem lacking in our current state of affairs.
To build on your own intuition, I want to share what I've distilled through my experience starting with a concept popularized by Brian Klemmer. Klemmer describes a concept where the informed and in-touch leader acts the part of the "compassionate samurai." In his book on the topic, the reader is encouraged to take risks in the face of adversity — and to do so for the benefit of those who rely on you.
As a leader myself, this mindset naturally resonates with me, but I have found an even more relevant extraction of his concepts that I term the Three Cs. They are commitment, consistency and contribution. These simple affirmations provide me, as the head of an organization, a way of grasping changes in the current world — and any that will come in the future.
Employing this mantra can provide a level of fearlessness and resolve that you can transmute into focus and determination. It also pairs well with my favorite passage from Klemmer's book:
"When you're scared and you want to back down, that is exactly the time you should go faster, move forward, and do more. People who are afraid tend to slow down, feeling as if they can't do what they set out to do, so they retract. In the midst of your fear, you must find a way to gain an inner incentive, to go faster than you ever have."
It's with this mindset that I can challenge myself to dig deeper, and it is my hope that other leaders out there will also turn away from "waiting" and instead opt for "doing."
Change may not be wholly fed by a new app like Clubhouse, but there is an opportunity with a seemingly innovative addition to communication to find new ways to do old tricks. I believe these next few years will be our own "Tale of Two Cities," and as Charles Dickens put it, it'll be "the best of times" or "the worst of times" depending on how much stake one chooses to put into human ability. At ACE, our team members, clients and customers combine to embody an unmatched focus that's lasered in on long-standing, progressive partnerships and novel solutions. To transform our parking assets into the burgeoning needs of the tomorrow, our paths must converge in novel ways. I'll see you on Clubhouse, ready to embrace a conversation for a better future.