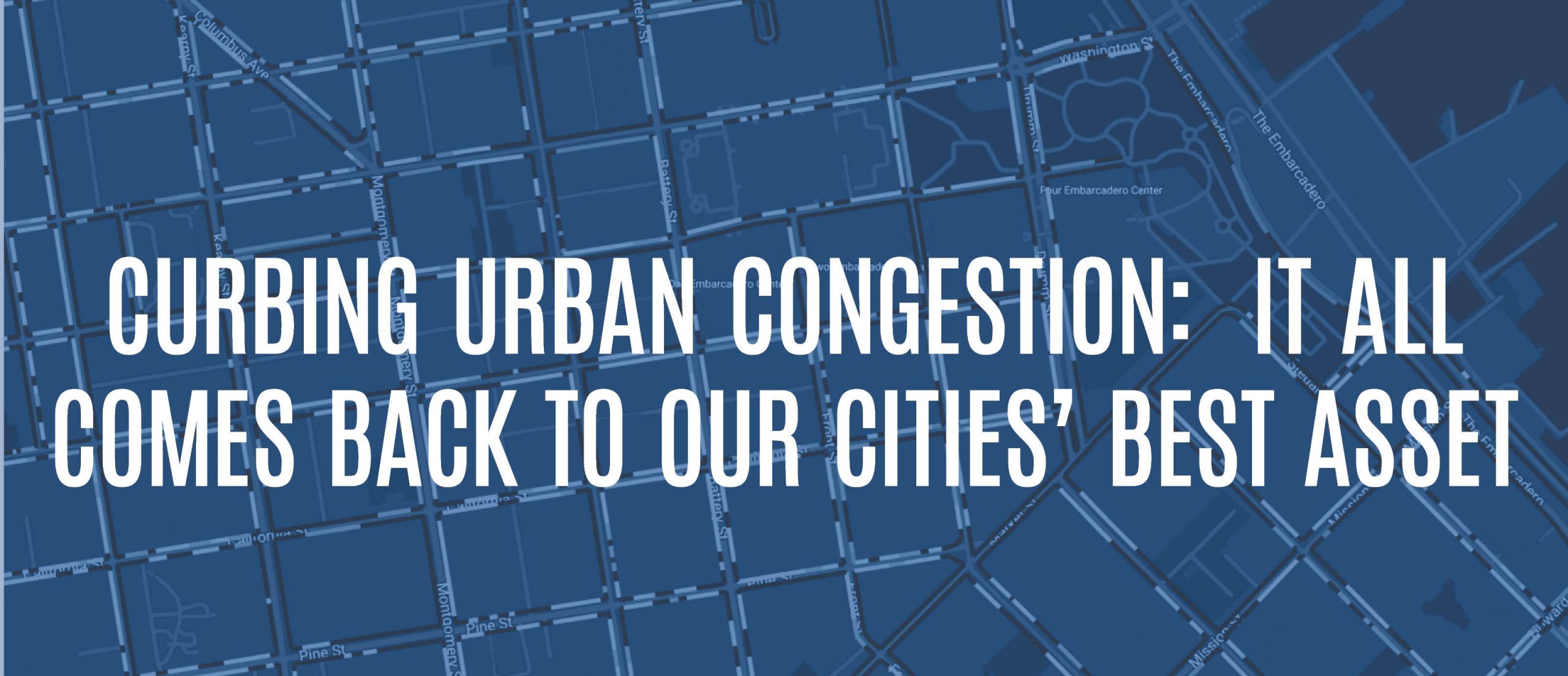 PREPARING FOR APPROACH
Call me biased, but I love flying into San Diego. Yes, it's my local airport and, yes, I'm always relieved to be coming home. But the approach itself is pretty exciting, too.
When a plane approaches SAN, it descends through downtown's forest of high rises. From certain vantages, you can wave to Southwest passengers eye-to-eye as they zip by or follow the reflection of a United plane across the glass facade a neighboring building. It's a pretty unique experience.
Arriving or leaving the airport by car is far less unique or exciting. Just like most airports, departing passengers can park near their terminal or be dropped off by friends or family, park-n-ride shuttles, taxis, or ride-services such as Lyft and Uber.
The latter option has soared in popularity. For riders, it's very convenient. But for airports, it's very costly.
TURBULENCE AHEAD
Rideshare services (otherwise known as Transportation Network Companies, or TNCs) are choking the second-biggest revenue stream for airports: ground-transportation income from parking, rental cars, and taxis. Nationwide, excluding airline fees, around 42% of the $9.8 billion in airport revenue comes from parking and ground transportation. That's quite a pie piece to give away.
But when most people hear "parking, rental cars, and taxis", what they immediately think is: expensive. And, though an Uber or Lyft ride isn't always the cheapest way to catch your flight, it's quickly becoming the preferred way.
Unfortunately consumer preference towards ridesharing syphons funds from ground transportation which airport managers would otherwise put towards important infrastructure updates.
"The aviation industry is marked by technologically advanced and economically efficient aircraft," explains the ASCE's 2017 Infrastructure Report Card, "however, the associated infrastructure of airports and air traffic control systems is not keeping up." So, while the most advanced passenger aircrafts in the world crisscross our skies, America's airport infrastructure has been marked with a 'D' rating. Nationally, infrastructure as a whole is only dismissively better with a D+.
Savvy readers won't be surprised to learn that one of the biggest challenges to face airports in the too-near future is congestion. The same report explains that, of the country's top 30 airports, 24 might hit "Thanksgiving-peak traffic volume" one day each week.
That strikes close to home with San Diego International sitting at number 26. It's the busiest single runway airport in the country and a great example of a major airport facing potentially serious challenges if infrastructure revenue decreases—or gets diverted.
Right now, SAN is ready to break ground on Terminal 1 upgrades. The proposed new terminal will improve everything from operation efficiency to architectural aesthetic. But the OK to build has been delayed by a second mobility obstacle: a proposed trolley.
We love our trolley system here in San Diego, and despite leading a company that theoretically competes with rail networks, even I support the trolley access—just not at the expense of infrastructure. Sure it might help the excitement factor of getting to the airport, but not much else, unless we put the planned infrastructure updates up front.
Putting airport updates on the backburner inevitably puts travellers on the backburner as well. And whether it's terminal upgrades or airline schedules, delay is the enemy.
Here's why: the new terminal will take about a year to complete; a rail system would not only take closer to five but would pull from airport funding and further increase congestion issues in and around the airport, especially during the half decade of construction. Coupled with the current effects of TNCs and the potential effects of autonomous vehicles, SAN's budget could turn tenuous. This is self-sabotage.
I have a ton of respect and admiration for San Diego International management team They're top-notch operators, problem solvers, and future-thinkers and they do an incredible job handling an unfathomable volume of air and ground traffic. But we can't expect them to make funds appear out of thin airspace.
The same goes for every aviation hub in the country.
Airport mobility is an imperative—no question. But, much like cities, for US airports to stand beside the very best in the world, infrastructure, revenue streams, and operation need to be given priority. Before we open new pathways (or railways) for airport access, doesn't it make sense to ensure their facilities are future-ready, especially if the future involves increased traffic?
To keep infrastructure budgets from sinking, some airports are plugging the hole created by TNCs. Fresno Yosemite International Airport, for example, requested its city council approve fees for rideshare companies, such as for picking up and dropping off passengers.
Other airports are focusing on technology and consumer convenience, implementing strategies and services that encourage people to park in airport lots. Logan International, in Boston, guarantees parking for members of its Passport Gold program. Other yearly membership programs can offer ancillary incentives such as expedited security lanes and drop-and-go baggage handling.
Ultimately, what I think we'll start to see is a shift to smart airports—reflections of smart cities—through seamless integration of consumer experiences: shopping to dining, airline services to parking services. Congestion challenges won't be so challenging with the right mobility options leading people to terminals designed to make even "holiday travel" quick and easy.
Taking cues from smart city concepts, such as parking technology and curb management, airports can respond faster to consumer pick-up and drop-off preferences, and also influence them in ways that help balance competitive services. With infrastructure up-to-snuff future airports will be both high tech and high touch, with convenience and efficiency more noticeable to the public eye in Tomorrowland than it is today.
TIME TO TAKE OFF
As I shared, I love the approach to San Diego's tarmac. But the takeoff isn't bad either. Planes ascend west over the Pacific and frequently bank a smooth loop around the city. If I have a good window seat, I can see many San Diego favorites—Sunset Cliffs, Gaslamp District, Balboa Park… Looking closely, I can also see the future of the "Finest City", though less defined than the landmarks below. It's a connected future. It's also a convenient one. And it's not hard to see how the integrated mobility services used by tomorrow's cities can be adopted by tomorrow's airports. It just takes that 30,000 foot view.