ACE Parking Kicks Off Women's History Month by Sponsoring a Sisters Network Event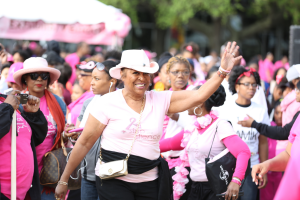 ACE Parking is promoting and sponsoring Sisters Network Inc.'s 11th Annual Stop the Silence Virtual 5K Walk/Run which will take place on Saturday, April 10th. Through this sponsorship, ACE continues it's support for the Sisters Network which was initiated last October as part of ACE's annual PARK-FOR-PINK breast cancer awareness campaign.
Stop the Silence 5K Walk/Run & Breast Cancer Assistance Program
Launched in 2006, Sisters Network Inc. Stop the Silence 5K Walk/Run is the only National African American Breast Cancer Walk. A portion of the funds raised benefits the Breast Cancer Assistance Program (BCAP) which assists breast cancer survivors, currently in treatment and facing financial challenges. Financial assistance is paid directly to third-party providers and covers rent and utilities. In 2020, due to the unprecedented impact of COVID-19, Sisters Network expanded BCAP to address food insecurity. Survivors were eligible for grocery financial assistance. BCAP is also an early detection program that provides free mammograms to non-diagnosed women. Over the last 15 years, the Breast Cancer Assistance Program has assisted thousands of survivors nationwide.
Sisters Network Inc.
Sisters Network® Inc. (SNI) was founded in 1994 by Karen Eubanks Jackson, 28-year and four-time Breast Cancer Survivor. Today, SNI is the largest and only national Black breast cancer survivorship organization in the United States. Sisters' is recognized globally as the leading voice in the Black Breast Cancer movement. Sisters Network® Inc.'s national headquarters is located in Houston, Texas. The organization has over 25 survivor-run affiliate chapters nationwide in Florida, Illinois, Louisiana, Michigan, New Jersey, New York, North Carolina, Tennessee, Texas, Virginia, and Wisconsin. For more info, please visit sistersnetworkinc.org.
ACE's Commitment to Help
"While the pandemic has had a major impact on our company (like so many other companies), we believe it is important to continue our partnership supporting Sisters Network Inc. and the work they do to support breast cancer survivorship," said Keith Jones, Managing Director/Owner, ACE Parking. "Expanding our established PARK FOR PINK platform, we believe we can help raise awareness that Black women are disproportionately "dealt a fatal hand" when they are diagnosed with breast cancer due to inequality in healthcare. This can change: and the important work SNI is doing can help lead this positive change."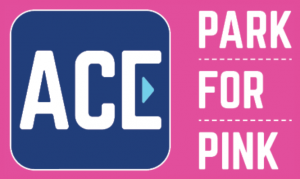 For more information, visit https://www.stopthesilencewalk.org and https://aceparking.com/park-for-pink.